Property ID : Signature Global City 37D Sector 37D Gurgaon
Booking Open, Plot, Under Construction
₹49,500 per Sq Ft. - 2 BHK, 3 BHK, DDJAY
SIGNATURE GLOBAL CITY 37D OVERVIEW :
---
Signature Global group presents an engaging habitat in the form of city premium floors Signature Global City 37D which is established over an area of 20 acres housing 1250 floors approximately. Strategically located in sector 37 D, Gurgaon amidst beautiful lush green landscapes, Signature Global City 37D is an appealing structure that will give you a feel of a holiday home. Signature Global City 37D Gurgaon floors are crafted to entice your heart. It is certainly an investment worth having a prosperous future. These DDJAY affordable floors in Gurgaon offer captivating amenities which are handcrafted to ensure blissful ambience and peaceful life.
Signature Global City 37D affordable Floors offer mesmerizing view of natural beauty and promise a life worth cherishing forever. The affordable residential project is located in the close proximity of Dwarka Expressway, National Highway-8, Pataudi Road, and Railway station. Signature Global City 37D Sector 37D Gurgaon is an impending residential property which is surrounded by multi-ultility projects and allows residents to connect with Dwarka city, IGI airport, and proposed metro station. The project is located about 15 kms away from a big shopping arcade so that residents can shop as per their heart's leisure. You will find all leading schools such as Suncity School, Pathways International School, Beansprouts PreSchool etc. within the span of 15 kms.
Signature Global City 37D affordable floors offer 2 and 3BHK floors of stilt plus 3 floors. The house owners will also be getting dedicated car parking facility where they can safely park their vehicles. Premium facilities of Signature Global City 37D Gurgaon include swimming pool, Gazebo, Amphitheatre, jogging track, meditation area, multi-purpose lawn, outdoor gym and more. The best part about this residential project is that it falls under Deen Dayal Jan AwazYojna. This will enable you to buy Signature Global City 37D affordable Floors at nominal rates with the facility of bank loan up to 80%. This gated community with extraordinary benefits offer permissible floor wise registry of smaller size plots that can be registered too. You will also get the benefit of interest linked subsidy scheme interest of up to Rs 2.35 lacs. If you are planning to buy a separate floor with registry that too at affordable rates in the millennium city, Gurgaon, then you must consider investing in Signature Global City 37D Sector 37D Gurgaon.
SIGNATURE GLOBAL CITY 37D HALLMARKS:
---
Dedicated Lifts For Stilt+ 4 Floors

Designed by Architect Hafeez Contractor

Dedicated Car Parking

Outdoor Gym

Butterfly Garden

Multipurpose Lawn

Badminton Court

Half Basketball Court

Toddlers' Play Area

Jogging Track

Open-air Amphitheatre

Skating Rink

Swimming Pool

Clubhouse

Yoga And Meditation Lawn

Pet's Area

Cricket Net
FACILITIES & PROJECT ADVANTAGES :
Signature Global City 37D Floors – Features
Modular Kitchen

Fully Air-conditioned Premium Floor

Air-conditioned Home Office With Waiting Lobby

Private Service Area

Your Green Space On Terrace
Signature Global City 37D Floors – Highlights
Project under Deen Dayal Jan Awas Yojana.

Nominal rates

Availability of bank loan up to 80%.

Permissible floor wise registry.

Smaller size of plots can be registered too.

Under Credit Linked Interest Subsidy Scheme interest benefits up to Rs. 2.35 lacs.

Any Indian citizen can apply.

Gated community with extraordinary amenities.
AMENITIES :
Entry Avenue

Adult's Swimming Pool

Kid's Pool

Jacuzzi

Pool Deck With Cabanna

Kid's Play Area

Toddlers' Play Area

Tree House

Nature Exploration Area

Forest Camping Area

Butterfly Garden

Yoga/meditation Lawn

Jogging Track

Badminton Court

Box Cricket

Basket Ball Court

Skating Rink

Amphitheatr

Utdoor Gym

Reflexology Path/Garden

Pet's Park

Trellis Seating

Strolling Path

Camp Fire

Senior Citizen Area
LOCATION ADVANTAGES :
Sector 37D enjoys its proximity to key employment hubs of the city like Cyber City, Golf Course, Sohna, Manesar, etc. Major corporate hubs of the city are at a driving distance.

Major industrial employment centre of Manesar is in close proximity.

Kadipur Industrial Area is in close vicinity.

Moreover, there is easy connectivity to the city's employment hubs through Pataudi Road, NH8, Dwarka Expressway and Southern Peripheral Road.

Another point about this sector which makes it an ideal residential destination is strong social infrastructure in the neighbourhood.

The sector has witnessed development of several residential projects in the vicinity.

Residential projects in these places are ideal for those who choose to surround themselves by abundant greenery with the soothing sound of nature.

Well established network of Schools, Hospitals, Shopping Malls, Retail Markets and Five Star Hotels.

The sector has witnessed good returns in terms of rent because it has an ideal location for the people who are always on the move and work in the private and retail sectors.

The city has a great connectivity with the international airport via Dwarka Expressway
SIGNATURE GLOBAL CITY 37D PRICE LIST :
---
SIGNATURE GLOBAL CITY- 37D
3BHK+3T+Pooja TYPE-A
Floor
Size
Add Area
Total Area
BUC
Car Parking
Power Backup
IFMS-50/SQFT
Total
GST @ 5%
Final Cost

1st Floor

1440

414

1854

9901440 1854

250000

60000

72000

10283440

496172

10779612

2nd Floor

1440

369

1809

9613440 1809

250000

60000

72000

9995440

481772

10477212

3rd Floor

1440

369

1809

9613440 1809

250000

60000

72000

9995440

481772

10477212

4th Floor

1440

982

2422

2422 10333440

250000

60000

72000

10715440

517772

11233212
3BHK+2T TYPE-B
Floor
Size
Add Area
Total Area
BUC
Car Parking
Power Backup
IFMS-50/SQFT
Total
GST @ 5%
Final Cost

1st Floor

1250

400

1650

8595000 1650

250000

60000

62500

967500

445250

9412750

2nd Floor

1250

305

1555

8345000 1555

250000

60000

62500

8717500

432750

9150250

3rd Floor

1250

305

1555

8345000 1555

250000

60000

62500

8717500

432750

9150250

4th Floor

1250

807

2057

8970000 2057

250000

60000

62500

9342500

464000

9806500
2BHK+2T TYPE-C

Floor

Size

Add Area

Total Area

BUC

Car Parking

Power Backup

IFMS-50/SQFT

Total

GST @ 5%

Final Cost

1st Floor

990

226

1216

6807240 1216

250000

60000

49500

7166740

355862

7522602

2nd Floor

990

220

1210

6609240 1210

250000

60000

49500

6968740

345962

7314702

3rd Floor

990

215

1205

6609240 1205

250000

60000

49500

6968740

345962

7314702

4th Floor

990

572

1562

1562 7104240

250000

60000

49500

7463740

370712

7834452
SIGNATURE GLOBAL CITY 37D-PH2

TYPE-A
3BHK+3T+POOJA

Floor

SIZE

ADD AREA

TOTAL SIZE

BUC

Car




Parking

Power Backup

IFMS-




50/SQFT

Total

GST @ 5%

Final Cost

1st Floor

1535

306

1841

12,400,000

400,000

60,000

76,750

12,936,750

643000

13,579,750

2nd Floor

1535

306

1841

12,000,000

400,000

60,000

76,750

12,536,750

623000

13,159,750

3rd Floor

1535

304

1839

12,000,000

400,000

60,000

76,750

12,536,750

623000

13,159,750

4th Floor
1535
1026
2561
12,900,000
400,000
60,000
76,750
13,436,750
668000
14,104,750
Payment Plan
1st Floor
2nd & 3rd Floor
4th Floor

At the time of Submission of Application Form

9%

1,222,178

1,184,378

1,269,428

On Allotment or 60 days from submission of application

16%

2,172,760

2,105,560

2,256,760

Within 8 months from the date of Booking OR  Completion of Construction – A)Excavation of 75% Plots, B)Foundation of 25%Plots(Whichever is later)

20%

2,715,950

2,631,950

2,820,950

Within 16 months from the date of Booking OR Copmletion of Construction – A)-




Foundation of 50% Plots B)1st Floor roof of 50% Plots(Whichever is later)

20%

2,715,950

2,631,950

2,820,950

Within 24 months from the date of Booking OR Completion of 4th floor roof of 100% Plots ,2nd floor roof of 50% plots (Whichever is later)

15%

2,036,963

1,973,963

2,115,713

Within 30 months from the date of Booking OR Completion of 4th floor roof of 100% Plots  finishing work shall be progress (Whichever is later)

15%

2,036,963

1,973,963

2,115,713

On offer of Possession

5%

678,988

657,988

705,238

TOTAL
100%
13,579,750
13,159,750
14,104,750
TYPE-B
3BHK+3T
Floor
SIZE
ADD AREA
TOTAL SIZE
BUC
Car
Parking
Power Backup
IFMS-
50/SQFT
Total
GST @ 5%
Final Cost

1st Floor

1295

324

1619

10,500,000

400,000

60,000

64,750

11,024,750

548000

11,572,750

2nd Floor

1295

229

1524

10,100,000

400,000

60,000

64,750

10,624,750

528000

11,152,750

3rd Floor

1295

229

1524

10,100,000

400,000

60,000

64,750

10,624,750

528000

11,152,750

4th Floor

1295

849

2144

10,900,000

400,000

60,000

64,750

11,424,750

568000

11,992,750
Payment Plan
1st Floor
2nd & 3rd Floor
4th Floor

At the time of Submission of Application Form

9%

1,041,548

1,003,748

1,079,348

On Allotment or 60 days from submission of application

16%

1,851,640

1,784,440

1,918,840

Within 8 months from the date of Booking OR  Completion of Construction –




A)Excavation of 75% Plots, B)Foundation of 25%Plots(Whichever is later)

20%

2,314,550

2,230,550

2,398,550

Within 16 months from the date of Booking OR Copmletion of Construction – A)-




Foundation of 50% Plots B)1st Floor roof of 50% Plots(Whichever is later)

20%

2,314,550

2,230,550

2,398,550

Within 24 months from the date of Booking OR Completion of 4th floor roof of 100% Plots ,2nd floor roof of 50% plots (Whichever is later)

15%

1,735,913

1,672,913

1,798,913

Within 30 months from the date of Booking OR Completion of 4th floor roof of 100%




Plots  finishing work shall be progress (Whichever is later)

15%

1,735,913

1,672,913

1,798,913

On offer of Possession

5%

578,638

557,638

599,638

TOTAL
100%
11,572,750
11,152,750
11,992,750
TYPE -C
2BHK+2T
Floor
SIZE
ADD AREA
TOTAL SIZE
BUC
Car
Parking
Power Backup
IFMS-
50/SQFT
Total
GST @ 5%
Final Cost

1st Floor

1060

201

1261

8,500,000

400,000

60,000

53,000

9,013,000

448000

9,461,000

2nd Floor

1060

195

1255

8,200,000

400,000

60,000

53,000

8,713,000

433000

9,146,000

3rd Floor

1060

187

1247

8,200,000

400,000

60,000

53,000

8,713,000

433000

9,146,000

4th Floor

1060

664

1724

8,800,000

400,000

60,000

53,000

9,313,000

463000

9,776,000
Payment Plan
1st Floor
2nd & 3rd Floor
4th Floor

At the time of Submission of Application Form

9%

851,490

823,140

879,840

On Allotment or 60 days from submission of application

16%

1,513,760

1,463,360

1,564,160

Within 8 months from the date of Booking OR  Completion of Construction – A)Excavation of 75% Plots, B)Foundation of 25%Plots(Whichever is later)

20%

1,892,200

1,829,200

1,955,200

Within 16 months from the date of Booking OR Copmletion of Construction – A)- Foundation of 50% Plots B)1st Floor roof of 50% Plots(Whichever is later)

20%

1,892,200

1,829,200

1,955,200

Within 24 months from the date of Booking OR Completion of 4th floor roof of 100% Plots ,2nd floor roof of 50% plots (Whichever is later)

15%

1,419,150

1,371,900

1,466,400

Within 30 months from the date of Booking OR Completion of 4th floor roof of 100% Plots  finishing work shall be progress (Whichever is later)

15%

1,419,150

1,371,900

1,466,400

On offer of Possession

5%

473,050

457,300

488,800

TOTAL
100%
9,461,000
9,146,000
9,776,000
SIGNATURE GLOBAL CITY 37D PAYMENT PLAN :
---
SCHEDULE OF PAYMENT

TIME LINKED PAYMENT PLAN

PARTICULARS

%

At the time of Submission of Application Form

9%

Within 60 days from Booking

16%

Within 8 months from the date of Booking

25%

Within 14 months from the date of Booking

25%

Within 20 months from the date of Booking

20%

On offer of Possession

5%

TOTAL

100%
SIGNATURE GLOBAL CITY 37D FLOOR PLAN :
---

SIGNATURE GLOBAL CITY 37D LOCATION MAP :
---
SIGNATURE GLOBAL CITY 37D SITE PLAN :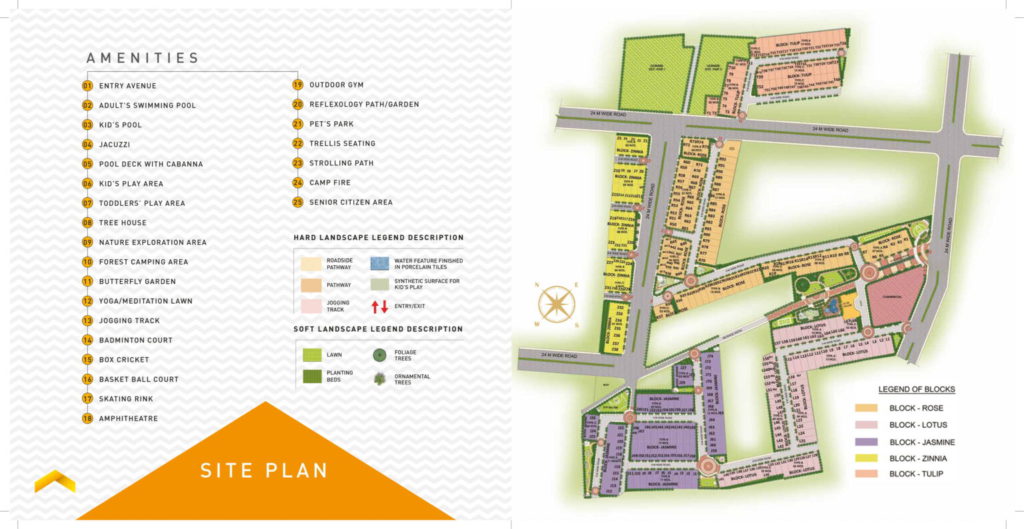 ---
Booking & Documentation
For Booking in the above-mentioned property please Call : 9211901000 | 8527100377 or Visit - Unit no. 1061-1062, 10th Floor, Spaze Itech Park, Sector 49, Sohna Road. Gurgaon