Ready to Move
Price on Call - 3 BHK
Ramprastha Skyz
| | |
| --- | --- |
| Project Name | The Skyz |
| Land Area |  7.5 Acres |
| No. of Towers  |  9 Towers |
| Total Units |  684 Units |
| Rera No. |  320 of 2017 |
| Size Range |  1725–2025 sq ft |
| Location |  Sector 37D |
Ramprastha The Skyz Sector 37D, Gurugram, Haryana, is a testament to luxurious living and modern convenience. This residential gem seamlessly blends elegance, comfort, and contemporary design, making it an attractive choice for discerning homeowners and astute investors. This article provides a comprehensive look at Ramprastha The Skyz, offering insights into its location, project details, amenities, and what sets it apart in Gurugram's real estate landscape.
Skyz The Prime Location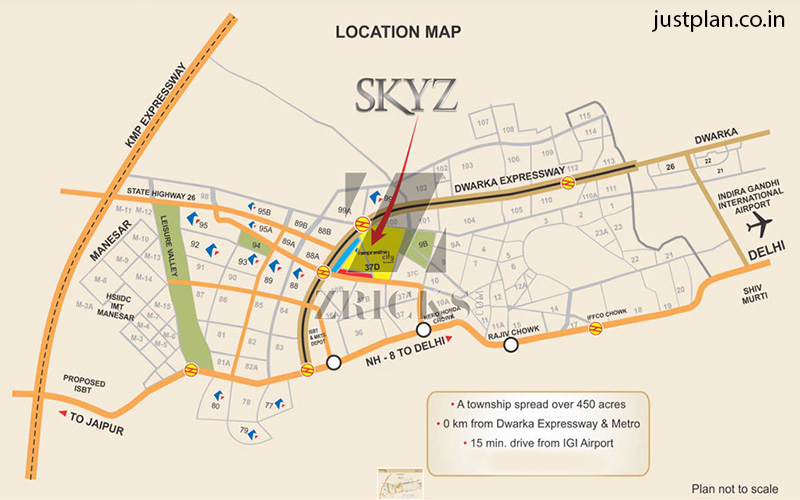 Strategic Connectivity: Ramprastha The Skyz enjoys a prime location in Sector 37D, Gurugram, Haryana. Its strategic positioning ensures effortless access to major transportation arteries, including the Dwarka Expressway and NH-8, facilitating smooth commutes to Delhi and throughout the National Capital Region (NCR).
Embracing Greenery: Skyz spread over 7.5 acres of land area. It beautifully combines urban living with green spaces. The meticulously landscaped gardens and abundant greenery create an oasis of tranquility amidst the urban hustle and bustle.
Project Highlights of Skyz
Commencement and Completion: The journey of Ramprastha Skyz commenced on February 11, promising an exceptional living experience. The project was completed in June 2019, showcasing its commitment to timely delivery.
Towering Excellence: The project comprises 9 towering residential blocks, each gracefully soaring to 18 floors. These architectural marvels not only offer breathtaking views but also reflect modern aesthetics and meticulous planning.
Diverse Housing Options: With a total of 684 units, Ramprastha The Skyz provides diverse housing options to cater to varied preferences. Whether you seek a cozy apartment or a more spacious residence, you'll find the perfect match here.
Property Type and Certifications
Modern Flats: Skyz primarily offers stylish and air-conditioned 3BHK condominiums, emphasizing modernity and comfort. These meticulously designed flats epitomize luxury living.
Certifications: While Ramprastha Skyz is ready to move in, please note that the occupancy certificate is pending. However, the project has received a commencement certificate, affirming its compliance with regulatory standards.
Pricing Information
Ramprastha The Skyz offers a competitive pricing structure ranging from ₹4395 to ₹6457 per square foot. This pricing diversity ensures accessibility to a wide range of homebuyers while maintaining the project's commitment to quality.
World-Class Amenities in Skyz
At The Skyz, residents are treated to an array of world-class amenities that enhance their quality of life. These amenities include a state-of-the-art gymnasium, a sparkling swimming pool, a dedicated children's play area, and a clubhouse designed for social gatherings.
Safety and Security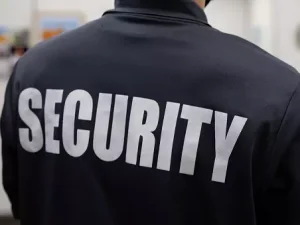 Safety is of paramount importance at The Skyz. The complex is equipped with 24/7 security and surveillance systems, providing residents with peace of mind and a secure living environment.
Overall
Ramprastha The Skyz in Sector 37D, Gurugram, is more than just a residential complex. it's a lifestyle choice. Its strategic location, impeccable project details, competitive pricing, and top-notch amenities position it as a standout project in Gurugram's real estate landscape. Whether you're in search of a new home or exploring an investment opportunity, Ramprastha The Skyz is a name that should undoubtedly be on your radar if you are looking for Ready to Move.It represents the epitome of luxurious living in the heart of Gurugram.
Booking & Documentation
For Booking in the above-mentioned property please Call : 9211901000 | 8527100377 or Visit - Unit no. 1061-1062, 10th Floor, Spaze Itech Park, Sector 49, Sohna Road. Gurgaon