Property ID : Landmark Avana Sector 95
Booking Open, Luxury Apartments, New Launch, Plot
₹1 Cr - 2 BHK, 3 BHK, DDJAY
Landmark Group, a distinguished real estate organization, recently launched its latest integrated project, Landmark Avana, located at Sector 95 Gurgaon. This residential property spans over wide acres of land and includes over two hundred flats in multiple towers. It is a promising development that embodies the pinnacle of redesigned modernity and elegance in contemporary living, offering attractive and vibrant landscapes for those seeking a peaceful yet premium lifestyle and proximity to nature.
Landmark Avana Sector 95 Gurgaon
Landmark Avana Sector 95 in Gurgaon is a stunning residential development that exudes luxury and sophistication. Surrounded by greenery, this housing property provides nothing less than sheer bliss for those looking to live in a calm and serene environment while having all amenities within reach.
This exceptional gated community is the ideal choice for property buyers seeking the perfect home that suits their modern lifestyle. The 2 BHK and 3 BHK luxurious apartments at Landmark Avana Sector 95 Gurugram are the best investment option for those who want to own a property in Haryana.
Living at Landmark Avana Gurugram allows you to stay close to all amenities, with the upcoming Metro Station just a minute away. It is easy to indulge in all kinds of pleasures at Landmark Avana 95. All you need to do is explore and embrace your ideal life.
Landmark Avana Gurgaon is a phenomenal residential property in Haryana that offers the comfort and wisdom that gardening provides, as well as the ability to taste the fruit of your labor. The organic garden provides serenity and health, while the landscape garden allows you to breathe fresh air every day. Enjoy beautifully landscaped gardens that will delight you.
Sector 95 of Gurgaon has added another astonishing housing development to its belt with the name of Landmark Avana. Strategically located, it is a point of attraction for all working-class individuals seeking a luxurious lifestyle at budget-friendly prices. The excellent connectivity and the presence of various relevant institutions, such as healthcare, entertainment, education, etc., in proximity to the location make this place worth investing in.
Landmark Avana Price List
Landmark Avana Floor Plan
Landmark Avana Payment Plan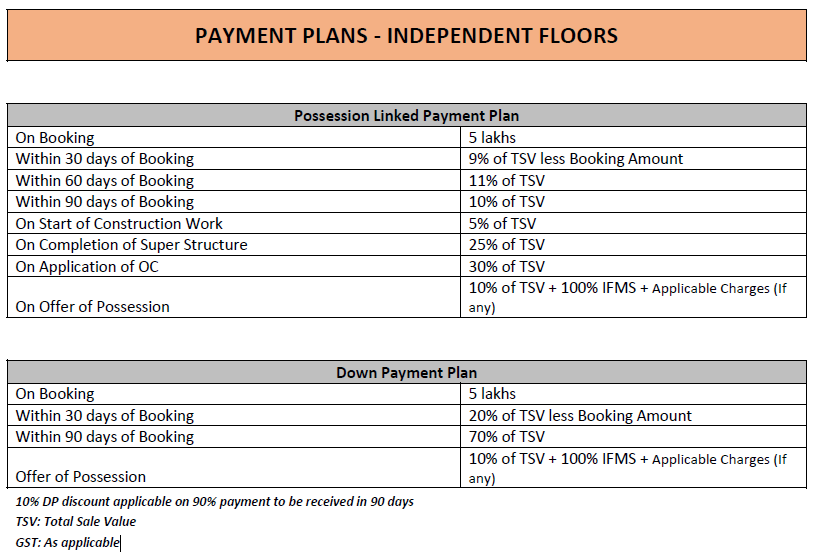 Booking & Documentation
For Booking in the above-mentioned property please Call : 9211901000 | 8527100377 or Visit - Unit no. 1061-1062, 10th Floor, Spaze Itech Park, Sector 49, Sohna Road. Gurgaon