Property ID : Bestech Altura Sector 79, Bestech altura gurgaon, bestech altura 3 bhk, bestech altura best price, bestech altura resale apartment
Booking Open, Luxury Apartments, Ready to Move
₹2 Cr - 3 BHK, 4 BHK
Bestech Altura in Sector 79, Gurugram offers luxurious 3 BHK and 4 BHK flats surrounded by the serene Aravalli Hills. Embrace an active lifestyle with a variety of outdoor activities available right at your doorstep. Enjoy the perfect blend of luxury and nature in meticulously designed residences flooded with natural light. Become part of a thriving community where social spaces and community events foster lasting connections.
Project Name

Bestech Altur

a

Project Type

Residential

RERA No.

96 of 2017

Total Land Area

10.1 Acres

Property Type

Apartments

Location

Sector 79, Gurgaon

Unit Type

3 & 4 BHK

Total Towers

7 Towers

Total Units

521 Units
Bestech Altura Price List:
| | | |
| --- | --- | --- |
| Type | Size (sq.ft) | Price(Cr.) |
| 3bhk | 2015 | 1.74 Onwards |
| 3bhk | 2050 | 1.77 Onwards |
| 3bhk + S | 2150 | 1.96 Onwards |
| 4bhk + S | 2675 | 2.44 Onwards |
Education
Delhi Public School – 15 Min
Presidium – 35 Min
The Shriram Millennium School – 35 Min
DAV Public School – 30 Min
Retail & Food
Sapphire 83 – 15 Min
Airia Mall – 28 Min
Haldiram – 20 Min
AapnoGhar – 15 Min
Hospital
Artemis Hospitals – 39 Min
Medanta The Medicity – 27 Min
Paras – 44 Min
Aarvy Healthcare – 20 Min
Connectivity
NH 48 – 4 Min
IGI Airport – 40 Min
Rajiv Chowk – 20 Min
IFFCO Chowk – 25 Min
CLUB
SWIMMING POOL
KIDS POOL
AMPHITHEATRE
SCHOOL
SHOPS
MINI SOCCER FIELD
BASKETBALL COURT
TENNIS COURT
BADMINTON COURT
OUTDOOR GYM
CHILDREN PLAY AREA
YOGA HUT
JOGGING TRACK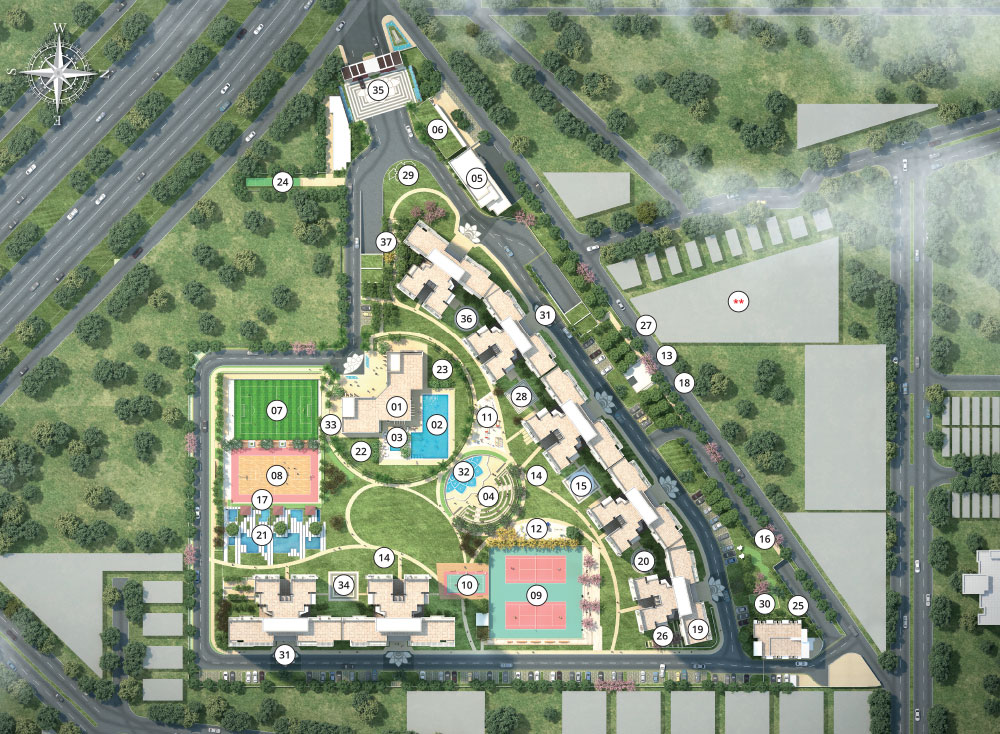 Luxurious Living at Bestech Altura
Discover the epitome of luxurious living at Bestech Altura, an exquisite residential masterpiece located in the coveted Sector 79 of Gurugram. Prepare to be captivated by the grandeur of our spacious 3 BHK and 4 BHK flats, meticulously crafted to redefine opulence and provide an unparalleled living experience.
Moreover, Altura invites you to become a part of a thriving community where serenity and vibrancy harmoniously coexist. Nestled amidst the majestic Aravalli Hills, you'll find yourself immersed in the captivating embrace of nature, enveloped by its tranquil beauty and breathtaking vistas. The soothing whispers of the wind and the melodious chirping of birds will serenade you, creating an atmosphere of pure bliss.
Contemporary Elegance and Comfort
Furthermore, embrace the art of living anew as you embark on a transformative journey within Altura's enchanting environs. Our meticulously designed residences are a testament to contemporary elegance and comfort, where every corner exudes sophistication and style. Immerse yourself in the abundance of natural light that floods through expansive windows, illuminating every exquisite detail of your home.
A World of Possibilities at Your Doorstep
Additionally, step outside your doorstep and be greeted by a world of possibilities. Altura is a haven for those who seek an active and fulfilling lifestyle. Explore the lush greenery that surrounds the property, perfect for leisurely strolls and invigorating morning jogs. Discover rejuvenation and tranquility in the meticulously landscaped gardens, where you can meditate amidst the blossoming flora or find inspiration in the calming water features.
Elevate Your Active Lifestyle
For the fitness enthusiasts, Altura offers a range of amenities designed to elevate your active lifestyle. Whether it's a refreshing dip in the sparkling swimming pool, an invigorating workout session at the state-of-the-art fitness center, or a friendly game of tennis or basketball, you'll find a multitude of options to keep you energized and engaged.
Moreover, Altura fosters a sense of community and camaraderie, providing social spaces where you can forge lasting connections with like-minded individuals. Engage in meaningful conversations at the exclusive clubhouse or participate in community events and celebrations, creating memories that will be cherished for a lifetime.
At Bestech Altura, we believe in embracing the harmony between luxury and nature, offering a haven where you can escape the hustle and bustle of city life and embrace a more serene and fulfilling existence. Experience the pinnacle of refined living where every aspect of comfort and convenience has been carefully considered and flawlessly executed.
So, why wait any longer? Grab your favorite yoga mat, and immerse yourself in the transformative lifestyle that awaits you at Bestech Altura sector 79. Discover the joy of active living amidst nature's embrace, and let your dreams take flight in this extraordinary sanctuary.
Booking & Documentation
For Booking in the above-mentioned property please Call : 9211901000 | 8527100377 or Visit - Unit no. 1061-1062, 10th Floor, Spaze Itech Park, Sector 49, Sohna Road. Gurgaon