Gurgaon's Luxury Real Estate Market is Booming: Why?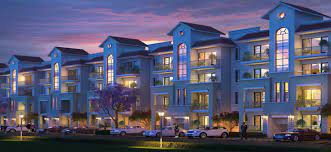 Explore Why Gurgaon's Luxury Real Estate Market is booming?
In this article, we'll explore the reasons why Gurgaon's Luxury Real Estate Market is booming. Gurgaon, also known as Gurugram, is a bustling city located in the Indian state of Haryana. The city has witnessed remarkable growth in recent years and has become a hub for luxury real estate development.
Expanding Economy
First and foremost, Gurgaon's economy has been expanding at an impressive rate, attracting multinational corporations, start-ups, and small businesses. As a result, an increase in the number of high-net-worth individuals (HNWIs) has been observed, and they are looking to invest in luxury properties. This influx of HNWIs has contributed significantly to the growth of the luxury real estate market in Gurgaon.
Well-developed Infrastructure
Moreover, Gurgaon has a well-developed infrastructure, which includes a well-maintained road network. There are also flyovers and expressways, making commuting within the city easy. Additionally, the city is home to several world-class hospitals, schools, and universities, making it an attractive destination for families.
Proximity to New Delhi
Gurgaon's location near New Delhi is another key factor driving its luxury real estate market growth. It's a short drive from the capital, attracting workers, and is part of the National Capital Region (NCR), which includes other cities like Noida and Faridabad. The NCR offers many job opportunities, making it an attractive destination for people looking for work.
Investment Opportunities in Gurgaon Luxury Real Estate Market
Lastly, investors have numerous opportunities to capitalize on Gurgaon's luxury real estate market growth. One popular investment option is to purchase a property and rent it out. It is generating a steady income stream and potential for capital appreciation over time. Another option is to buy a property, renovate it, and sell it at a higher price, offering a higher return on investment but also carrying a higher level of risk.
In Short, Gurgaon's rapidly growing economy, well-developed infrastructure, and proximity to the Indian capital have made it an attractive destination for high-end buyers and investors. As the city's luxury real estate market continues to expand, investors have the opportunity to capitalize on its growth potential. With a range of investment options available, Gurgaon's real estate market presents an exciting opportunity for investors looking to grow their wealth.
Looking for an investment opportunity or a new place to call home? Check out our website.