Booking Open, Luxury Apartments, New Launch
Price on Call - DDJAY
Adore in Sector 77 Gurgaon Upcoming Luxury Apartments in Golf Course Extn. Gurugram
Are you in search of a luxurious and elegant living experience in Gurugram? Look no further than the upcoming luxury apartments in Sector 77 Golf Course Road Extension by Adore Propmart LLP. Nestled in a sprawling land of 10.2 acres, this residential project offers a grand lifestyle with its impeccable design, state-of-the-art amenities, and spacious living spaces. With approximately 700 flats spread across 12 towers with a height of G+13, this residential development is set to redefine the standards of luxury living in Gurugram.
Adore in Sector 77 Gurgaon is Unveiling the Exquisite Features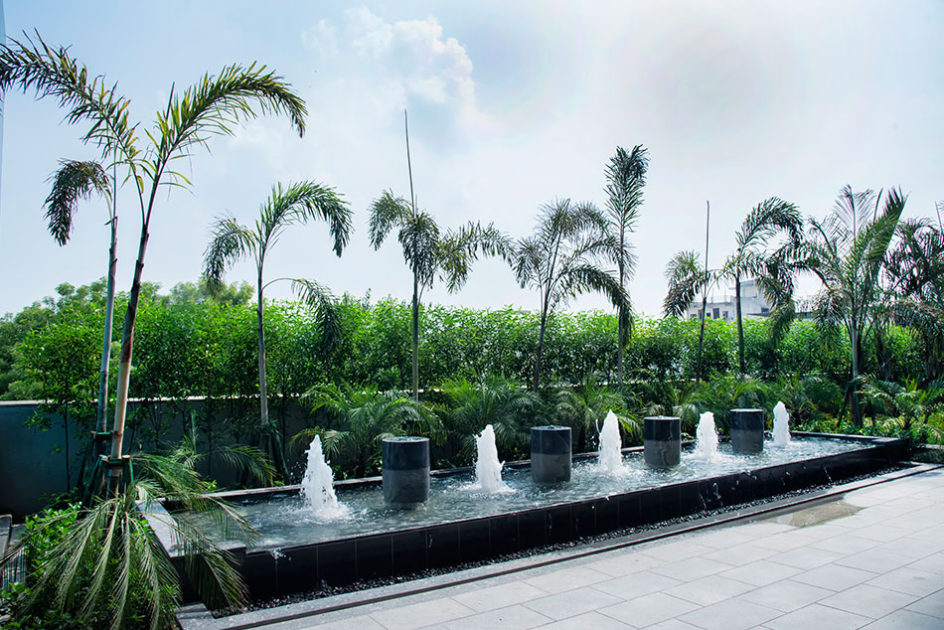 Spacious Clubhouse 
One of the highlights of this project is the spacious clubhouse, spanning over 60,000 square feet. The clubhouse is equipped with a wide range of amenities, ensuring that residents have everything they need for a vibrant and fulfilling lifestyle. From fitness centers to recreational facilities, the clubhouse offers a haven of leisure and relaxation for all residents.
Two Swimming Pools
Residents can enjoy the best of both worlds with two swimming pools. There's an open pool where you can bask in the sunlight and enjoy a refreshing swim, and an all-weather temperature-controlled pool that allows you to take a dip regardless of the weather conditions. Whether you prefer a sunny swim or an indoor escape, Adore Propmart LLP has you covered.
Enhanced Security
The safety and security of the residents are of utmost importance. The project boasts a five-tier security system, ensuring peace of mind for all residents. With advanced surveillance systems, trained security personnel, and secure access control, you can rest assured that your home is a safe haven.
Luxurious Apartments
Step into a world of luxury with these meticulously designed apartments. Each home comes with air conditioning, Italian marble flooring, and a modular kitchen, offering a perfect blend of style and functionality. The 12-feet ceiling height adds to the grandeur and spaciousness, creating an ambiance of luxury and comfort.
Unit Sizes and Pricing in Adore Sector 77 Gurgaon
Adore Propmart LLP offers a range of unit sizes to cater to different lifestyle preferences. Here are the details:
2.5 BHK: 1400 sq ft
3.5 BHK: 1700 sq ft
3 BHK+Servant: 2000 sq ft
4 BHK+Servant: 2500 sq ft
The apartments are priced at Rs. 8990 per sq ft. Additionally, there is an EDC+IDC charge of Rs. 490 per sq ft. For car parking, an amount of Rs. 5 lakhs is applicable, which is currently free for initial bookings. Similarly, the club membership fee of Rs. 5 lakhs is waived for initial bookings, presenting an exclusive opportunity for early investors.
Amenities in Adore sector 77 Gurgaon
Express of Interest (EOI) and Client Offer
To express your interest in these luxurious apartments, an amount of Rs. 7.5 lakhs is required for 2.5 BHK and 3.5 BHK units, while Rs. 8.5 lakhs is required for 3 BHK+Servant and 4 BHK+Servant units. The cheques should be made in favor of Adore Propmart LLP
As a special incentive for the first 100 bookings, each client will receive a 5-gram gold coin with every booking. It's a token of appreciation from Adore Propmart LLP to celebrate the initial phase of this exquisite residential project.
Overall
Adore Propmart LLP's upcoming luxury apartments in Sector 77 Golf Course Extn Road  Gurugram present an unparalleled opportunity to embrace a sophisticated and lavish lifestyle. With its expansive land, luxurious amenities, and meticulously designed apartments, this residential project is poised to become a symbol of elegance and refinement in Gurugram. Secure your dream home today and experience the epitome of luxury living.
FAQs
Q: What is the size of the clubhouse?

A: The clubhouse spans over 60,000 square feet, providing ample space for various amenities.

Q: How many swimming pools are available?

A: The project offers two swimming pools – one open and one all-weather temperature-controlled pool.

Q: What is the height of the towers?

A: The towers have a height of G+13.

Q: Is there a security system in place?

A: Yes, the project features a five-tier security system to ensure the safety of the residents.

Q: Are the apartments air-conditioned?

A: Yes, all apartments come with air conditioning for added comfort.
Here are some more option you can plan in gurgaon
Signature Global City 93 – an independent floor project in Sector 93, Gurgaon. RERA approved with 2BHK & 3BHK options in various sizes. Click the link for pricing and download brochure.
If you are looking for ready to move option so you can check these two option a. Bestech Altura in sector 79 and b. Ramprastha primera.
Here are some plots optons you can check as an investment purpose a. Zara Flora in sector 12 Sohna Gurgaon b.

Golden Park sohna in

sector 4, Gurgaon
Download our brochure from the dedicated brochure page and embark on a journey to explore a wide variety of exceptional projects. Discover the possibilities today.
Booking & Documentation
For Booking in the above-mentioned property please Call : 9211901000 | 8527100377 or Visit - Unit no. 1061-1062, 10th Floor, Spaze Itech Park, Sector 49, Sohna Road. Gurgaon